Services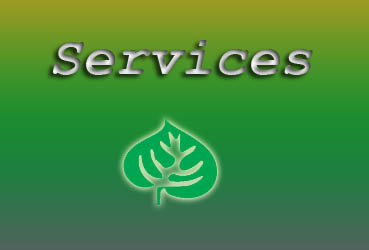 A) Load Estimation :-
Our relationship with you starts from the time you decide to procure Captive power. Our highly skilled Service team will assist you in purchasing the right genset as per your Load requirement .This service is provided FREE , please fill the attached survey form so that our Engineer can fix an appointment with you.
B) Pre Despatch Testing :-
We are equipped with Load Bank for undertaking LOAD TEST of individual Genset before DESPATCH. Each Genset is tested with Load Stimulations as per Equipments available at customer site from feedback by our Service Engineer during Load Estimation.
C) Installation :-
Installation of Gensets has to be carried out by end user / his contractor with necessary guidelines and procedures provided by our Service Engineer.
D) Commissioning :-
The Genset will be commissioned by our Service Engineers, to ensure that the installation meets the necessary engineering standards.
E) Operator training :-
This is a specific program provided for 2 persons allotted by the customer for a period of 3 days. They are provided with best handling procedures for start, stop & daily checks and maintenance tips, enhancing product life and trouble free operations.
F) Maintenance :-
Prevent downtime & protect your business. It is adviceable to undertake preventive maintenance rather than breakdown maintenance. Our Maintenance contracts provides your gensets with an extra measure of protection by offering complete, well–planned preventive factory developed high quality maintenance program that you can depend on. With factory trained and dedicated Service Teams using ORIGINAL spares available ex-stock, you can rest assured that your Genset is in good hands.
Please contact Engineer for Details of Maintenance Contracts.
Warranty :
The generating set components are warranted to be free from defects in workmanship and material under normal use and preventive maintenance service.
The generating set components are warranted for successful performance for a period of 12 months from the date of commissioning , 18 months from the date of supply 3000 Hours for Natural Gas and 1500 Hours for Bio Gas whichever is earlier.
The warranty is limited to replacing or repairing of defective parts only, which shall be decided on examination by us.
Whereas, all efforts will be made to carry out bonafide repairs / replacement of the defective parts, we shall not be liable for any direct, indirect or consequential losses or damages of any type whatsoever.
Any improper storage, installation or maintenance of the generating set or substitution of parts of unapproved manufacturer will render the warranty void whether express or implied.
In the event of repair or replacement of any parts, the warranty will thereafter continue and extend to the balance of the original unexpired period of the warranty
This warranty is towards faulty / defective material, design or workmanship and is a not free service contract for the period of warranty.
Any claim or obligation in connection with the sale / supply of the generating set shall be subject to jurisdiction of Navi Mumbai courts only.